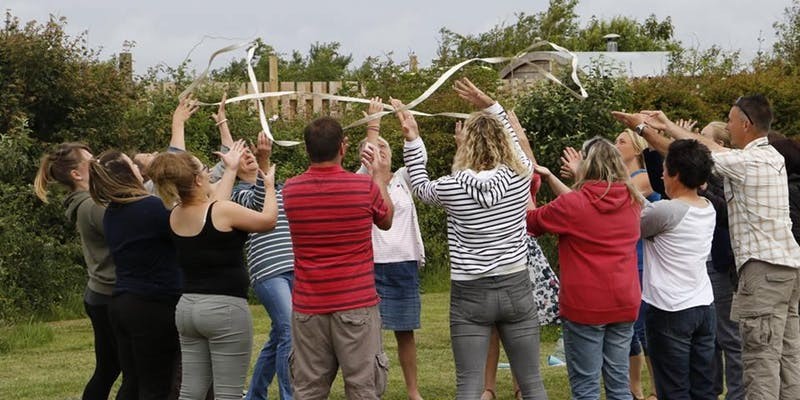 Begins

2020-06-08 08:00:00

Ends

2020-06-09 17:00:00
---
A two day outdoor learning & play conference. This conference is aimed at Primary staff (Heads, Teachers and Teaching Assistants), Early Years Practitioners, Home Educators, After School and Holiday Club Managers and their staff. We're also more than happy for interested parents and practitioners in other fields to attend.
Description
Cornwall's outdoor play and learning conference - 2020
Workshops will be added as they are confirmed. Please see our Facebook page for information about our previous three conferences.
KEYNOTE
Tracey Maciver; Author & Outdoor Trainer - Here to There, where are we with outdoor learning?
Is outdoor learning a new trend that schools have adopted as a unique selling point or has it been going a long time? We will look at a short history of outdoor learning and think about where we are now, how it has developed, the politics which has formed around it and the need for funding.
Why has outdoor learning become important especially with the squeezes on education and diminishing child numbers in an aging society. Will resilience and problem-solving skills become sought after skills in the future?
Are we where we need to be with Outdoor education or what do we need to do to get to the perfect point and how should this fit into National policy?
WORKSHOPS
Rachel Besford & Julie Wilkes - Highway Farm Activity Centre - Let's Get Together. A year of adventures at Highway Farm through the seasons!
At Highway Farm we hold regular family days to connect with current and past families. This workshop will be hands on with discussion around engaging families and the wider community. We'll tell you about some of our projects and adventures over the last year.
Kathy Grogan - Nature Works CIC, A Beginners Guide to Creepy Crawlies
My workshop is designed to build the confidence of practitioners to tackle the "how, what, why" questions children ask about nature and to overcome any squeamishness they may feel when encountering certain "creepy crawlies". This workshop is suitable for those delivering the EYFS and Science at Key Stages 1 & 2, as it can be adapted to suit all ages and abilities. As well as Science and Understanding of the World, the workshop supports work in mathematics, language, communication and literacy, physical development, technology and creative development.
Curriculum Links
o Science: Habitats; Animals; Identification; Classification; Food chains; Life cycles; Food webs; Using field guides and keys; Camouflage; Predator / Prey relationships.
o Maths: Counting (legs, wings, body parts); Number; Symmetry; Sorting.
o Language, Communication & Literacy: Using fiction and non-fiction publications to support observations of "minibeasts", including field guides and species keys; Use of descriptive language; Communicating observations and sharing information with others through speech.
o Art & Creative Development: Creating models and pictures of different minibeasts using a range of methods and natural materials; Mark making following slug and snail trails on sugar paper or blackboards.
o Technology: Using torches (with batteries, stored separately) to explore dark, damp places to find slugs and snails; Using bug boxes (including repurposing recycled containers) and magnifiers to contain and examine finds; Using (and making) sweep nets; Using tools and techniques to create a bug hotel from hollow elder stems and string.
o Understanding the World: Making and recording observations; Designing and creating environments for minibeasts; Keeping ourselves and wildlife safe.
o Physical development: Using careful and controlled movements to collect minibeasts; Using a range of tools for a purpose; Moving logs, stones and branches in a controlled way for a purpose.
LOCATION OF CONFERENCE
Mount Pleasant Ecological Park
Chapel Hill
Porthtowan
TR4 8HL
---