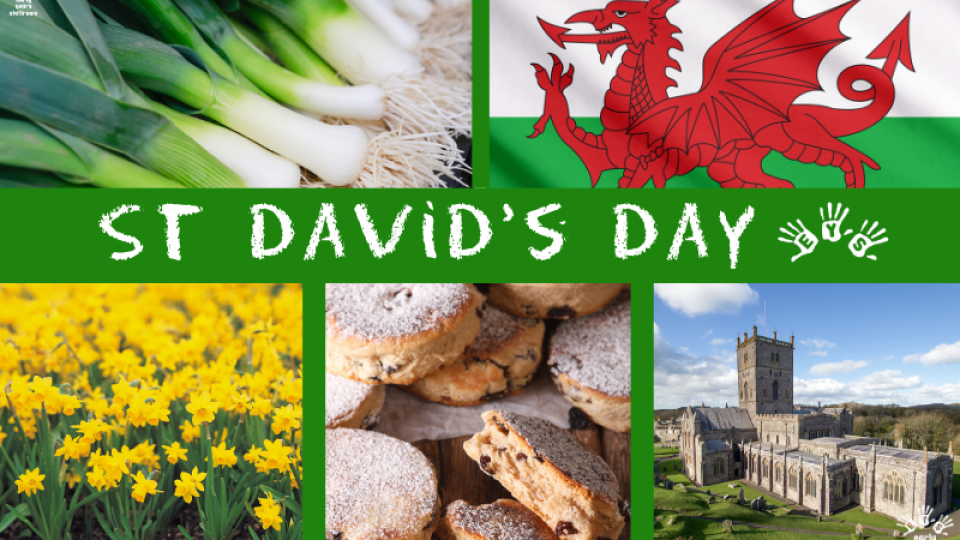 Begins

2023-03-01 00:00:00

Ends

2023-03-01 23:59:59
---
St David's Day is celebrated in Wales and by Welsh people throughout the world on 1st March.
Dydd Gŵyl Dewi Hapus! means 'Happy St David's Day' in Welsh.
It was declared Wales' national day of celebration in the 18th Century and it is still celebrated throughout the country.
According to legend, St David ordered Britons to wear leeks in their helmets so that they could recognise each other during battle with Saxon invaders.
St David's Day celebrations normally involve singing Welsh folk songs and having tea with Welsh cake and fruit bread.
Activities could include :
Making daffodils from egg cartons
Creating traditional Welsh hats
Making some Welsh cakes
Painting daffodils and fiery Red Dragons
---