Welcome to Early Years Staffroom
The Early Year's Staffroom was founded in 2013 by Katherine Houghton. At the time Katherine had struggled to link with likeminded Teachers with a passion and understanding of Early Years, she wanted to reach out to others who shared her passion for play and were open minded about how we should teach in Early Years. She set about creating this special community which has helped so many others working in the sector. The Early Years Staffroom is a virtual staffroom for anyone working in the magical Early Years.
The Early Years Staffroom has been created by experts with a shared pedagogy. Providing training and creating resources and planning based around play and having fun. Early Years is a specialist area, therefore, it needs people with specialist knowledge of Early Years and expertise to lead development and that is why many of the contributors are Specialist Leaders in Education.
Play provides exciting opportunities for children to acquire the characteristics to be effective learners in the future and provides the best foundations. We know children can be independent, takes risks and work things out for themselves. Therefore, we want them to develop their collaborative and higher order thinking skills so that they can reach their full potential. Our aim is to help other practitioners create learners develop a lifelong passion and motivation for learning.
Teacher's vary in their teaching style in the same way children vary in their learning style. There are many approaches to Early Years; some teachers like to follow children's interests with no forward planning; many use the 'Planning in the moment' approach to Early Years. Other teachers prefer to use 'Objective led planning', while many use a mix of adult and child led activities while following children's interests. Whichever your Teaching style, whatever your philosophy, you will be able to find resources on the website to help you save time and reflect on your practice.
Our Aims
Save Early Years Teachers time
Create lifelong motivated learners
Create a community of support and professional development in Early Years
Reduce mental health issues for Educators and Children and support mental health charities for children
Lead the way for play based learning through to Year 6 and beyond
Our Services
Resources
In the Early Years Staffroom we have gathered and created relevant resources, planning, official documents and photo ideas needed in Early Years. We have also put them in an easily searchable form so that you save your precious time. Plus, if you don't find what you are looking for, we will create it for you! Our dedicated resource creators will continue to produce the most relevant resources, so please tell us what you need and we will make it.
Blog
The Early Years Staffroom will keep all Early Years Practitioners up to date in the 'Early Years World' with the latest relevant research, articles, book reviews, case studies, blogs, and news. This isn't just one industry expert's ideas but many so you can get ALL the information.
Calendar
With the Early Years Staffroom Calendar, you will never have to worry about missing an important date, waste time trying to find out when something is or find out about a Celebration you are not sure of as we have all this information at your fingertips.
Learning Journey
Your Learning Journey is a secure place to document and reflect on your Early Years practise. The idea is born from a child's learning journey through Early Years. The Learning Journey starts at your starting point and goes on a journey through your career. You can add 'professional developments' along the way including photos, PowerPoint's, videos, spreadsheets, notes and have space to reflect on your learning and how you have adapted your pedagogy. The Learning Journey documents everything that you would need to apply for a job, for example, your DBS number, QTS number etc. as well as your qualifications, employment history and references all in one place. The journey finishes with a future goals board. All of this information collates into an easy to download document ready to use to present to future employers giving you the optimum head start at interview or it can be used for ensuring you have successful, purposeful and reflective appraisals.
Training
We provide training videos by Early Years Advacotes which is included in the subscription price. Thank you for taking the time to find out about us. Team Staffroom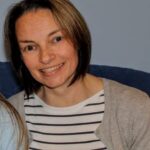 Adele Stuckey
Resource Creator
Work
Adele lives in Cornwell with her family She has worked in the Early Years for 8 years and is currently a Nursery Lead in a school based EYFS unit. Adele has a first-class degree (BA Hons Professional Practice Early Years) which she achieved 3 years ago alongside full-time work and a family. In September Adele began her Early Years Initial Teacher Training too! Adele loves the Early Years and especially likes creating her own resources @craftymissearlyyears. During the pandemic Adele began making fun learning videos for her Nursery class and has been told she should be on CBeebies!
Play
Adele's hobbies include jewellery making (@cornishfindsdesigns) using hand collected sea glass which she loves looking for – She can often be found on the beach, bent over, looking as though she has lost something!
"I am now enjoying creating resources for the Early Years Staffroom".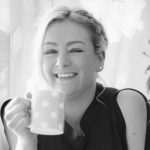 Katherine Houghton
Founder and Owner
Work
Katherine is a passionate and experienced Early Years Specialist with a Business background. After eight years of working in the corporate world as a Project Manager, she had her first child which, as the cliché goes; changed her life. She began researching parenting techniques which led her to the amazing book Unconditional Parenting by Alfie Kohn following this she realised she wanted to make a difference in the world of Early Years. Katherine gained a Diploma in Childcare and went onto to do her Early Years PGCE.  She now has over 10 years' experience in Early Years, teaching within schools with highlights including; writing a phonics program for phase 1 which is now published on Amazon and used in many nurseries around the country, setting up a Nursery within a School and writing award winning blogs and articles about Early Years in her website www.earlyyearsstaffroom.com. Katherine currently runs Little Outdoor Explorers, writes books, writing articles for Parenta Magazine and is training to be a Forest School Leader as well as completing her master's in Early Childhood at the University of Sheffield. Katherine is dedicated research in Early Years, to making a difference and evolving the Early Years Curriculum.
Play
Katherine's time away from work mainly involves looking after her three young children. She enjoys swimming, relaxing at the spa and has a love of good food! A glass of prosecco in the sun never goes amiss either, especially when joined by friends and family.
"My aim is to help Early Years Professionals by providing support and a community. I hope this site can help you save your precious time so you can spend more with your family".
Chloe – Amelia Turnbull
Resource and Planning Developer
Work
Chloë has a creative background after gaining a first class honours degree in Fashion Design. Whilst working for design companies both in Manchester and London, she undertook her Design Management Masters degree.
Chloë spent time working with children in the Early Years and loved this experience. She completed her PGCE primary education with a specialism in Early Years and began working within a Reception class in her local area. Chloë has worked in both Reception and Nursery and had had the opportunity to be the Nursery Manager and Early Years Leader.
Chloë is currently finalising her Doctor of Education degree with a focus on the Early Years. Her research explores the autonomy and agency of children within the early years and places focus on the 'planning-in-the-moment' approach for early learning experiences and development.
Play
Chloë enjoys spending her weekends with her Nephew and Niece, as well as wrapping up warm and going on long walks!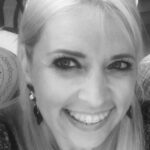 Louise Bevan
Operations Manager
Work
Louise looks after our social media and keeps in contact with all of our customers by regularly updating them on Early Years Staffroom's new developments and resources. Louise has a Degree in Primary Education.
Play
When she is not working, Louise loves travelling. She is currently learning Italian and hopes to be able to speak and write it fluently one day. When she is not travelling, she has four rescue dogs who keep her busy!
"I love interacting with our customers and sharing their passion for Early Years. EYS is such an amazing resource for teachers, whether newly qualified or experienced and I am pleased to be part of the amazing community that they have created".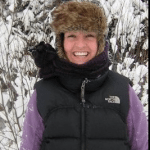 Ann Whytewood
Adviser and Resource Developer
Work
Ann has a Bachelor of Science with and Advanced Major in Psychology (University of Kings College) and Bachelor of Primary Education (St. Francis Xavier University)  and also QTS in England! She came to teach in the UK 12 years ago and has since become a truly converted Early Years Teacher! Ann has had some amazing experiences in her Early Years teaching career that include representing the British Council on a research trip to Japan, her provision being published in Kirstine Beeley's amazing EYFS books, and opening a brand new school as the Early Years Phase Leader 6 years ago. Currently, she has just been designated as a Specialist Leader in Education for Early Years and Phonics.  Ann is passionate about everything EYFS, especially phonics, open-ended play and loose parts!
Play
When not working, Ann enjoys playing football, traveling to and from Canada (and elsewhere)spending time outside with her husband Paul, 3-year-old son, George and chocolate Labrador, Major Paws. She can often be found with her nose in a book and has a vast collection of children's books. Her favourite at the moment is 'The Darkest Dark' by Canadian Astronaut Chris Hadfield.
"I am delighted to be part of this very exciting opportunity to support the Early Years Staffroom and to help other Early Years Teachers to develop their practise!"
Natasha Woods
Resource Developer
Work
Natasha has a first-class degree in Primary Education with QTS from Manchester Metropolitan University. Before her degree, she worked as a Teaching Assistant and it was there that she found her ambition to become a Teacher. During her degree, she experienced a range of schools and nurseries. Her passion lies within EYFS and since graduating she has been working as an EYFS Teacher. She hopes to continue her career working within Early Years with the dream one day to open her own Nursery.
Play
Outside of work Natasha loves reading, running, travelling and going on long walks with her husband. She has 2 cats, Gwen and Lance. She considers herself to be a creative person and loves also incorporating this in her teaching and home life too.
"I love being a part of the team at EYS and am so thankful for the opportunity to work alongside others who are as passionate as I am about Early Years. I love being creative and I believe that teaching is a hard enough job as it is, so I love that I can help fellow teachers with my work".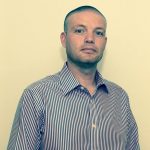 Dan Williams
Website Development
Work
Dan Williams created YostratO Ltd around the vision of simplifying the process of implementing website solutions, SEO, Website Analytics and Paid For Advertising for start-up businesses and SMEs. From a previous role, Dan and his team offer over 15 years industry experience implementing successful solutions for clients looking to improve and grow their online presence and helping them win more business. The essence of YostratO is the business journey with the intent is to simplify your success by providing cost-effective websites and digital marketing strategies that work for their clients.
Play
Outside of work Dan enjoys socialising with friends and family, festivals and live music and travelling – especially when it involves snow and snowboarding. To keep fit, he is a keen mountain biker and runs. A new venture to get outdoors more is taking on a small piece of land to grow organically grown fruit and vegetables.
"I really enjoy working with the team at EYS, it is great to work with a team so focused on developing a website that considers their users as the number one priority. The work is varied and at times challenging, which is always a positive for someone that enjoys getting into the detail with the end game of making the user experience better".