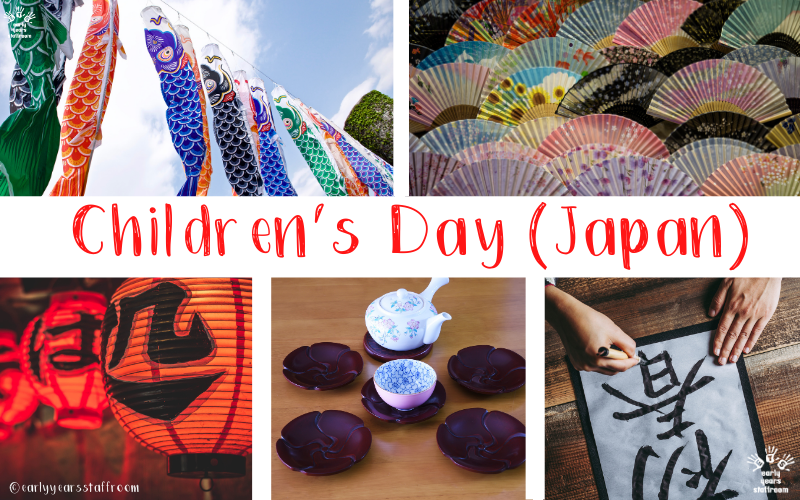 Begins

2021-05-05 00:00:00

Ends

2021-05-05 23:59:59
---
Children's Day - JAPAN
Children's day is a Japanese national holiday which takes place annually on May 5, the fifth day of the fifth month, and is part of Golden Week. It is a day set aside to respect children's personalities and to celebrate their happiness.
Koinobori are carp-looking wind socks that Japanese people hang up to decorate during this holiday time.
Activities :
Design and make fans with cherry blossom design, stripes and other images. 
Important festivals and customs, language and clothes.
Turn home area into Japanese home with Japanese newspapers, Japanese food cartons, chopsticks etc, put china tea set out on low table for a Japanese tea ceremony, put slippers in home area and get children to take off their shoes as they enter and put slippers on. 
Some great Japanese Tea Ceremony ideas can be found at this website. 
https://matcha.com/pages/chado-tea-ceremony
---