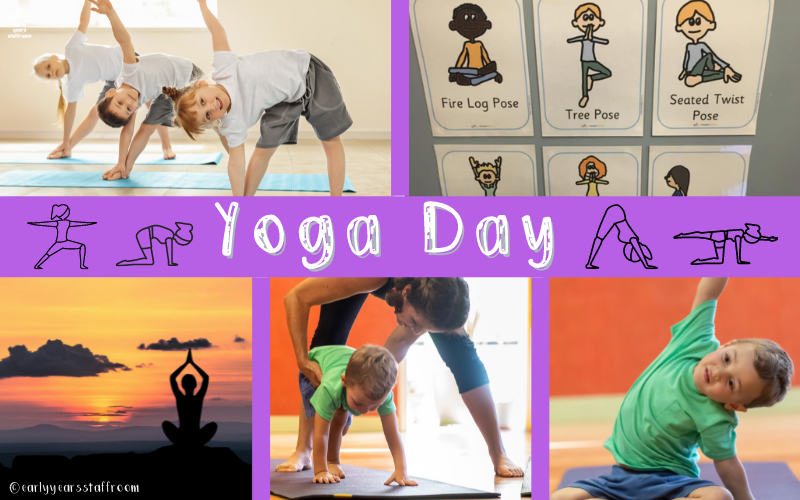 Begins

2023-06-21 00:00:00

Ends

2023-06-21 23:59:59
---
Yoga Day celebrated annually on the 21st June.
Yoga strengthens physical development even for very young children. At this stage they are learning how to balance, whether lying down or bending, standing and balancing.
Yoga can reduce challenging behaviors in the classroom by providing a physical outlet for children to express themselves.
The Physical Benefits Of teaching Yoga in Early Years. 
Helps children develop a positive image of their body and an awareness of how to look after it.
Helps to maintain flexibility and mobility in all joints and muscles.
Builds core strength for good posture and overall physical fitness.
Yoga can accommodate all body shapes and sizes and is not competitive, so it's a good form of exercise for non-sporty children too.
Download our Yoga Pose Poster with picture demonstrations.
---