Address, Email and Phone Book for Early Years Home Corner (A-Z Interests)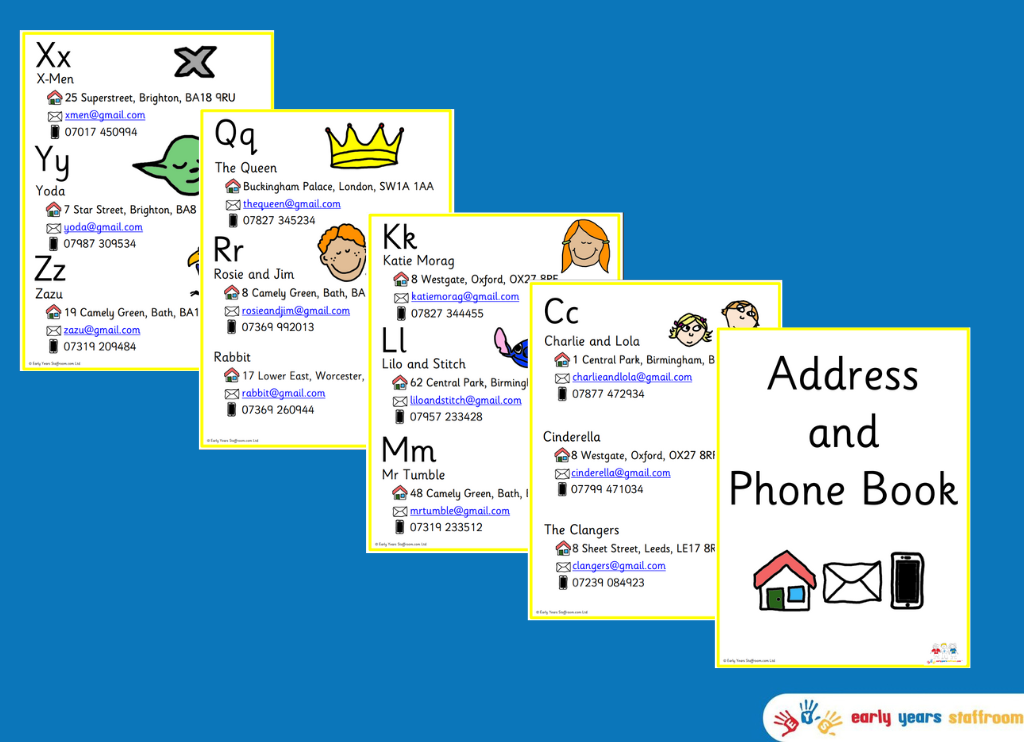 Phone Book
This is a 13 page book in alphabetical order of contacts which early years children will be interested to email/text/call or write to.
Each contact has a name, telephone number, email and postal address and a picture similar to a famous character children should know.
This is fantastic for number recognition, writing and understanding the world.
This resource is also editable. In the form of a Powerpoint.
All our planning has been carefully created by experienced qualified primary school teachers with QTS therefore you can be sure that your planning will achieve your outcomes and aims.