Enhanced Planning Brainstorm in the EYFS – Farm Animals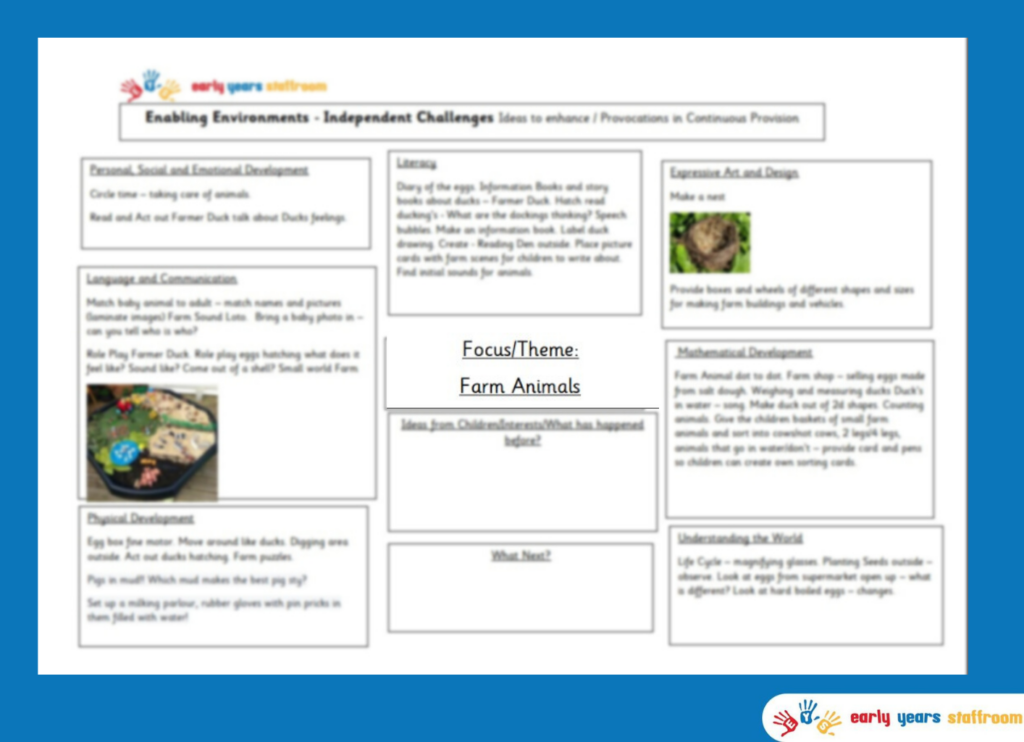 This is a planning brainstorm to use as a starting point for provocation ideas to enable the environment.
Early Years Planning for Farm Animals. 
The planning seeks to spark children's interests and excitement. Each document has a section on to add children's interests and notes on previous observations based on development matters.
All our planning has been carefully created by experienced qualified primary school teachers with QTS therefore you can be sure that your planning will achieve your outcomes and aims.