Lower KS2 Enhanced Planning Brainstorm for Egyptians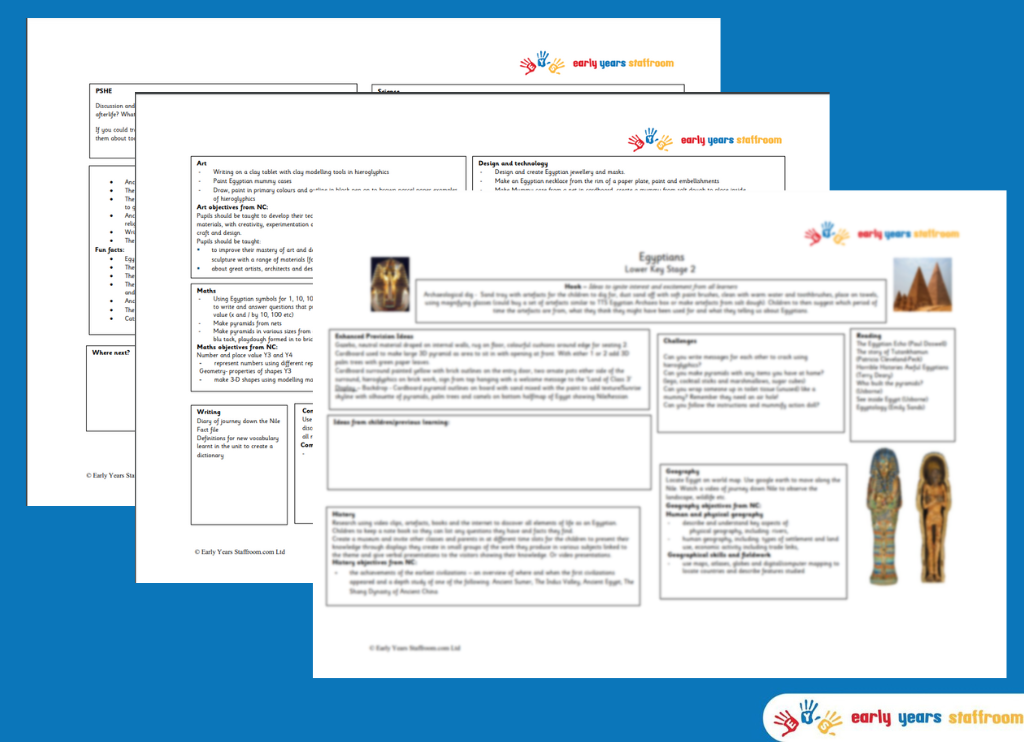 Egyptians
This is a planning brainstorm to use with lower KS2 to set up the environment and use cross curricular links to teach the national curriculum in the style of Early Years.
The planning seeks to spark children's interests and excitement and starts with a hook. Each document has a section on to add children's interests and notes on previous learning.
This enabling environments spider planner shows independent challenges and ideas to enhance and set up provocations in continuous provision.
This covers all areas of the National Curriculum accept languages and PE.
We are able to create these for any interest, so please let us know if you would like any created by emailing us at [email protected].
All our planning has been carefully created by experienced qualified primary school teachers with QTS therefore you can be sure that your planning will achieve your outcomes and aims.