Small World Area Development Progression – Adult Prompt Support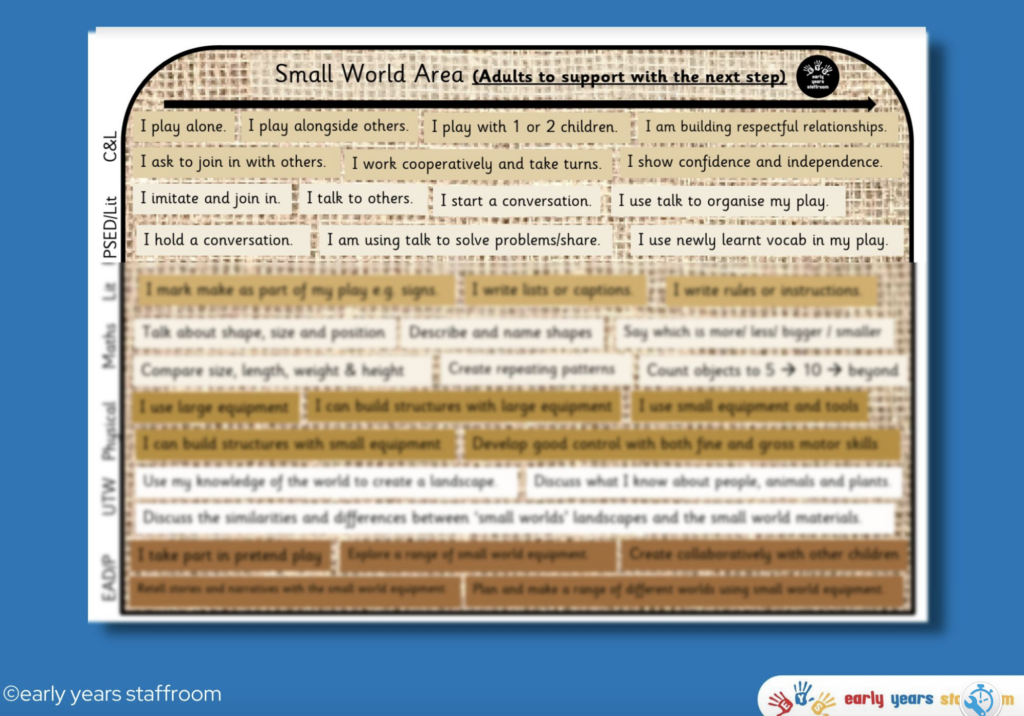 Optimise small world play in your Early Years setting with our comprehensive progression document.
This resource showcases skills for each area of the EYFS and provides guidance on how adults can effectively progress children's development.
Covering all areas of the EYFS, this document serves as a valuable tool for enhancing learning in the small world area. Explore our range of progression documents for other areas of the Early Years Classroom/Setting.