---
You have seen children playing for hours in a home corner. A mud kitchen brings this fantastic play outside, to not only get the benefits of being outside but to engage in the messy and natural resources that are there.
By observing children in a well-equipped mud kitchen you will have the opportunity to see them displaying all of the characteristics of effective learning. You will see children displaying curiosity, exploration and experimentation in an open-ended way. Children will independently learn mathematical opportunities for measuring, filling and emptying and exploring capacity. Learning numbers and instructions by following recipes. They will be talking to each other and solving problems.  As an educator, you can facilitate and extend all areas of learning in the mud kitchen.
What can you add to the mud kitchen?
Pumpkins, vegetable, fruits, potatoes, rice, pasta, flour
Red coloured water in a ketchup bottle
Flowers
Fresh Herbs
Sugar shaker
Utensils, pots, pans, wooden spoons, sieves, graters, pestle and mortar, chopping boards
Old fashioned balance scales
Water
Scissors
Cups, jugs, plates
Real cutlery
Conkers, stones, twigs, leaves, acorns, pine cones.
And of course Mud! (sterilised topsoil)
Chalkboards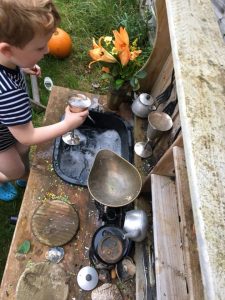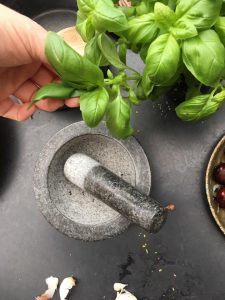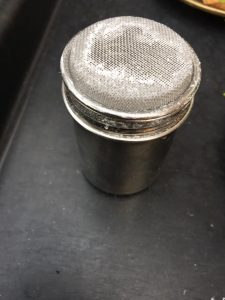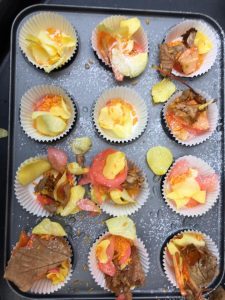 The most important thing to remember when it comes to your mud kitchen is to keep it fresh. Keep adding to it each day and especially don't let children not have any mud in the mud kitchen!