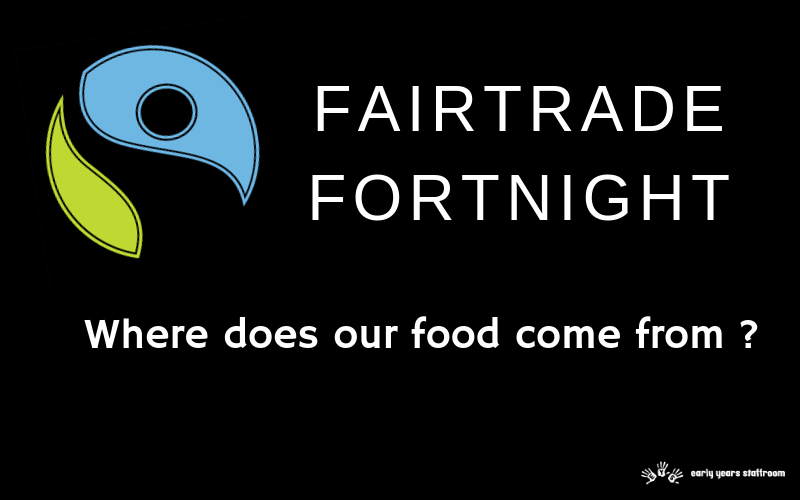 Begins

2020-02-24 00:00:00

Ends

2020-02-24 23:59:59
---
Fairtrade Fortnight
Where does our food come from?
The foods we eat are produced all around the world. Think about some of the different snacks you might have during your break times at school.
Get the children thinking about where their food comes from, it's worth reminding them that Fairtrade is all about helping the farmers in other countries who grow our food to earn enough money, because many of them are so poor they can't even feed their own families or buy medicines and send their children to school.
---