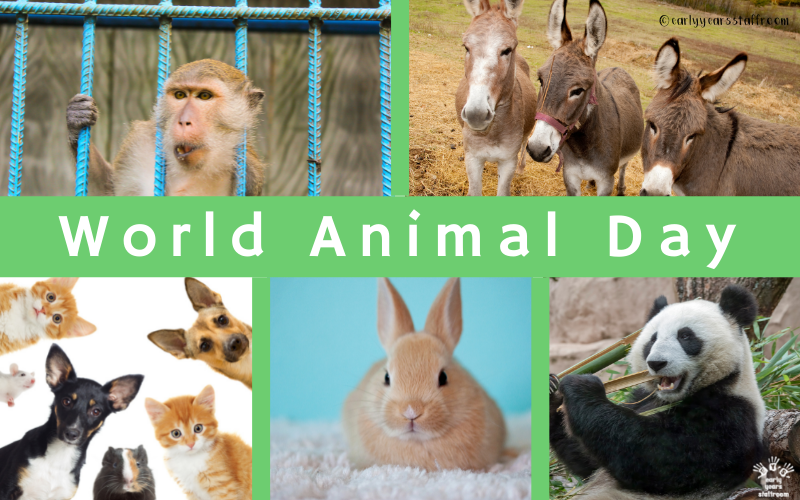 Begins

2023-10-04 00:00:00

Ends

2023-10-04 23:59:59
---
World Animal Day is celebrated annually on October 4th to raise awareness about animal welfare, conservation, and the importance of treating animals with kindness and respect.
Celebrating World Animal Day in your early years setting can have several benefits for young children. These include:
Fostering empathy and compassion: Introducing children to the concept of animal welfare and treating animals with kindness can help develop empathy and compassion for living beings, both human and non-human.
Understanding diversity: Learning about various animal species can help children appreciate the diversity of life on our planet and understand the importance of conserving and protecting ecosystems and habitats.
Developing responsibility: Teaching children about responsible pet ownership, wildlife protection, and the impact of human actions on animals can help them develop a sense of responsibility towards the environment and other living beings.
Supporting emotional well-being: Interacting with animals or learning about them can have therapeutic benefits for children, as animals can provide comfort, reduce stress, and improve emotional well-being.
By celebrating World Animal Day in early years settings, educators can help children develop empathy, understanding, and appreciation for the diverse world of animals while promoting responsible attitudes towards all living beings.
---