Nursery – Progression of Skills Document – EYFS Maths Planning & Assessment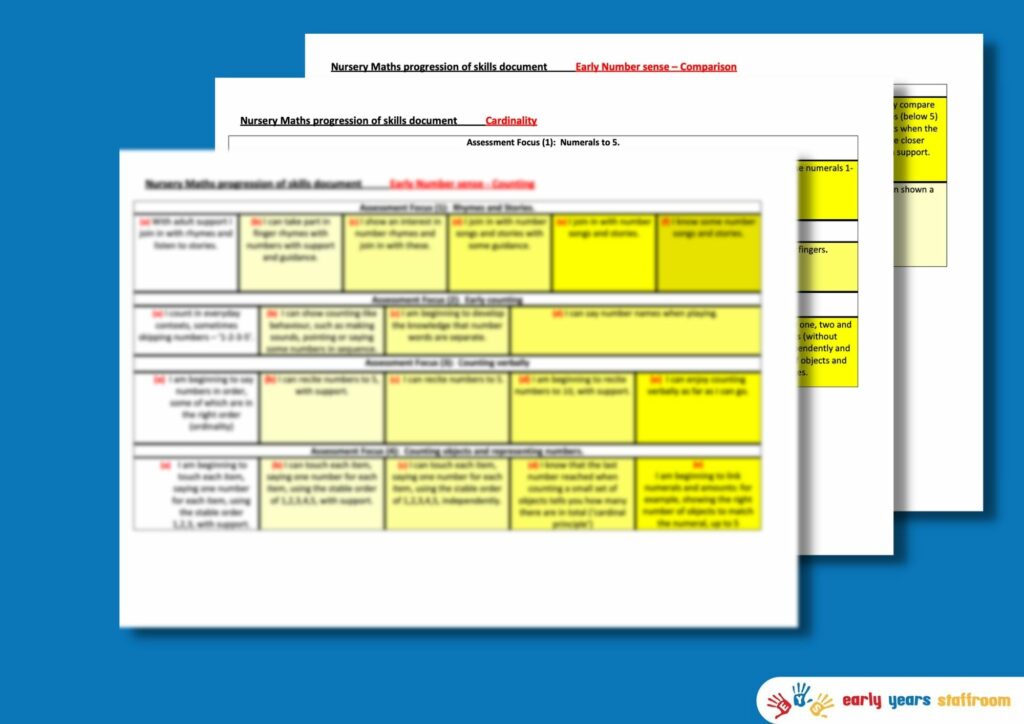 This is a progression skills document for Nursery Maths which is broken down into the following sections:
Early number sense – counting
Early number sense – comparison
Cardinality
Composition
Spacial awareness – position and direction
Shape
Patterns
Measures
Each section has a starting skill progresses up to the final skill for the end of Reception. This is useful for the planning and assessment of Maths.
All our planning has been carefully created by experienced qualified primary school teachers with QTS therefore you can be sure that your planning will achieve your outcomes and aims.