Every Sound Matters – Phonics Planning Phase 1 Complete Program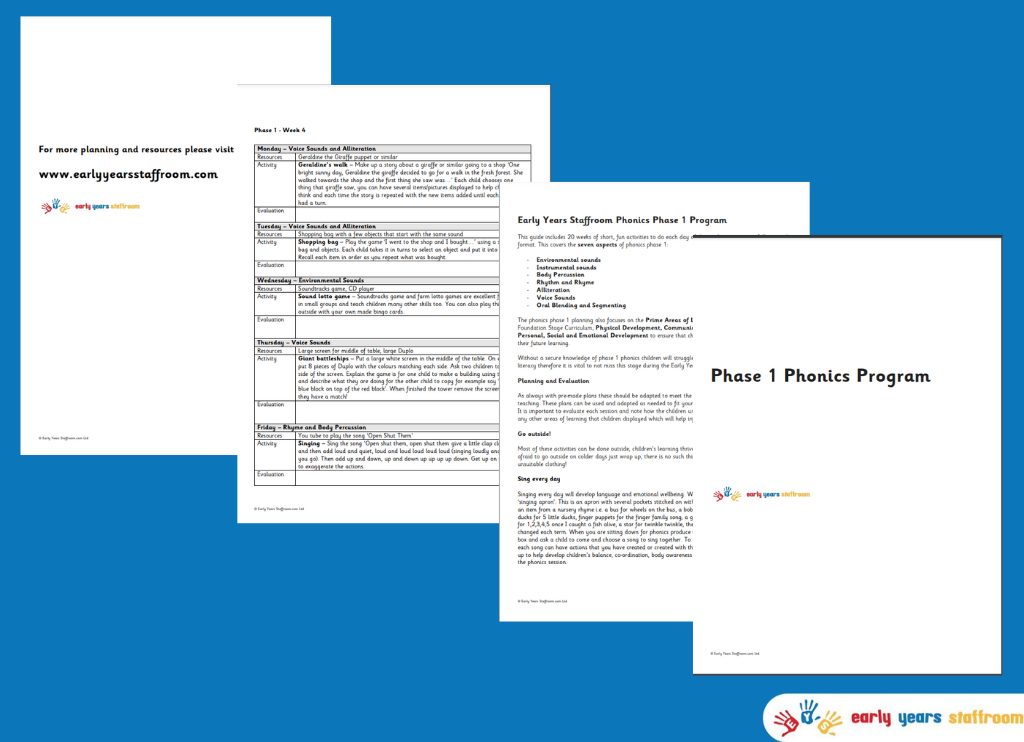 Phonics Planning Phase 1
Phonics Planning Phase 1, is a 20-week program of phase 1 phonics planning based on the 7 aspects of letters and sounds.
Each session is fun and practical, lasting 5-10 minutes and details which aspect it relates to.
This covers everything children need to know before they start the phase 2 program. If this stage is missed children will struggle through the rest of phonics so if you want your children to fly in literacy they need to complete this first.
This program has been endorsed by Literacy Specialists.
Other Resources
All our planning has been carefully created by experienced qualified primary school teachers with QTS therefore you can be sure that your planning will achieve your outcomes and aims.